...a straightforward and honest venture capital partner!
Our 4-step process to success:
What we can offer you...
We see ourselves as the ideal partner for sustainable businesses by contributing capital and expertise.

Investo Capital has a strong network including national and international investors, business angels and experts from the industry and knowledge institutions.

Doing business with us simple and straightforward.

With our investment capital, we support your company's growth; our team is ready and at your disposal at any time.

We want our portfolio to be - and feel - selected.
Investo Capital is a Danish venture capital firm based in Aalborg. We invest in carefully selected Danish early-growth companies within tech business areas in the broad sense.
We look for companies that can scale globally and where we can add value while helping to provide great exit opportunities within approximately five years.
With your technology-oriented Startup, you are now planning to increase the size of the company!
Do you need strategic and financial support to realize your business ambition?
If that is the case, then you should contact us. With our experience in all aspects of how to improve value in a tech-Startup, we offer tailor-made participation and assistance in addition to the investment itself.
Our target group is innovative companies with proof of business, strategic thinking and strong growth prospects in Denmark. For us, strategic corporate concepts and competent management are essential features – We will participate with companies who are in a convincing competitive position.
It is at the core of our objectives that the Startup continues as an independent company, but when we get involved it becomes a company where the different owners build a partnership in order to enlarge the overall value to the benefit of all.
We invest in people and business models as integrated investment criteria.
The entrepreneur pursues the Startup's growth objectives, and we provide our investment and expertise to provide business advantages.
Our investment focus is Technology, IT, SAAS- and med-tech.
It lies in the nature of our collaboration that our offices and the Start-ups, we invest in, do not live door to door.

These challenges of collaboration are amplified, when employees work in multiple locations. However, we aim to co-work like a combined unit or a single entity: two or three united companies functioning as a single unit. Joint mission is the well-being and growth of our common company.

During this journey, we are bound to experience ups and downs, but the unity shall be the power which bring us forward.

All the above stated is why we have chosen Unite as one of our core values.
Exit strategies related to Startup funding are quite often misunderstood.

The "exit" in exit strategy is for the money, not the Startup founders or small business owners.

Startups looking for angel investors or venture capital (VC) definitely require an exit strategy, because investors require it. The exit is what gives them a return. And for the those who are starting, running and growing a business, but not looking for outside investors, they will probably need an exit eventually; but there's probably no rush.

Investor exits normally happen in only two ways: Either the Startup gets acquired by a bigger company, for enough money to give the investors a return, or the Startup grows and prospers enough to eventually register for selling shares of stock to the buying public through a public stock market.

Together, we will define the exit strategy and timing. During the exit process, we will provide support and expert assistance and ensure that it will be a mutual success.
The Team
We have built a strong team, guided by experience, energy, availability and integrity.
We aim to make close and professional personal relations in order to achieve the best possible business development
in our common ventures.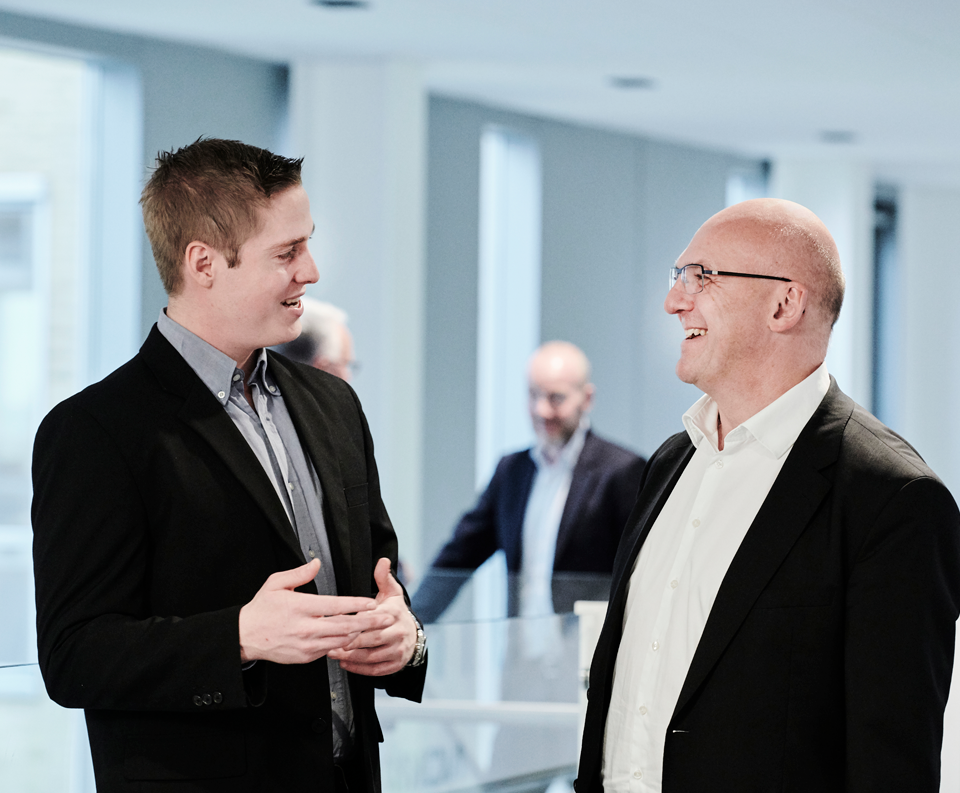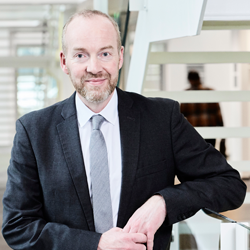 Thor Birkmand
Partner
Thor is located in Copenhagen and has a long experience within Nordic venture capital and private equity. He has been handling portfolios for approximately 20 years and has a long track record of successful investments.
In addition to Nordic private equity, Thor has 10 years of experience in technology, business development and management, including a position as managing director of IconMedialab, where he built up the Danish operations from scratch. His other engagements include product and marketing management with convergence products with the Danish mobile operator Sonofon.
Thor is 51 years old, holds a Bachelor and a Diploma in Economics and Business Administration from The Copenhagen Business School and an MBA from SDA Bocconi in Milan. Privately, he has a substantial interest in architecture, design and music.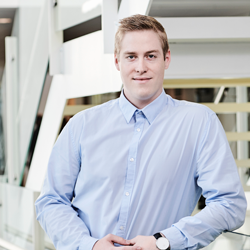 Rasmus K. Sørensen
Business Analyst
Rasmus is the latest addition to our team. Rasmus holds a Master of Science in Economics and Business Administration from Aalborg University. This has provided him with a wide knowledge of new economic theory and business understanding. His master thesis considered budgeting and how new methods are able to solve well known budgeting problems. This gave him a considerable knowledge about the aspects surrounding budgeting. Rasmus is 28 years old.
Privately Rasmus has a great interest in sports, particularly football and basketball.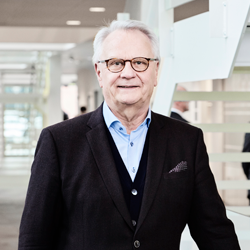 Jesper Jespersen
Partner
Jesper is the senior member of our team and has a huge experience from both European and US markets.
Jesper has been counseling start-ups for more than 15 years, and has made some of the most successful scale-ups possible within NOVIs portfolio. Jesper has a natural interest in arts and society matters.
Previously, Jesper has worked as a CPA, later as CFO with SONOFON (Telenor) and CEO of NOVI A/S.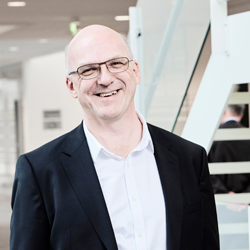 Henrik Lundum
CEO
Henrik is an entrepreneur by heart. He has been involved in 9 start-ups until now, all of them still in business. Henrik holds a number of positions as Chairman of Board of Directors. Henrik's network reaches far and he has been involved in business relationships throughout more than 30 countries.
Henrik is 50 years old, holds a graduate in Financial and Management Accounting, including Marketing Management and an Executive MBA in Strategy. Privately, he has a vast interest in music and music history.
Henrik is also the CEO of NOVI A/S and NOVI Innovations A/S.
Founders
Investo Capital A/S is a new player in this area. The founders behind Investo Capital A/S are NOVI Innovation A/S and HEARTLAND A/S
HEARTLAND A/S
Investing with the heart
The name of the company is no coincidence, as pointed out by Heartland's CEO Lise Kaae: "We do not venture into business opportunities without having our hearts in it, and we only look for long term engagements. In that sense, our investment view is very much affected by the Holch Povlsen family values.
We believe that people create results, and when we look for new opportunities, we look just as much at the people we are partnering with, as we look to the actual investments. The right business plan is nothing without the right person to bring it to life."
NOVI A/S
NOVI - the entry ticket for your idea
NOVI is one of Denmark's most innovative science parks, in which more than 1,000 employees divided between 100 companies work alongside each other every day to create an office and research environment, which can bring together new ideas, networks and innovation.
Regardless whether you have just set up your business, or you are already well-established, we put a reliable full-service office environment at your disposal and present you with a tailored solution to match your needs.
Portfolio







TracInnovations provides motion tracking and monitoring for MR scanners in hospitals and clinics.
The innovative markerless solution improves image based diagnostics and treatments,
and reduces the need for sedation and rescans due to patient movement.
HQ:
Ballerup, Denmark
Founders and CEO:
Stefan Ovensen Banke (CEO)
Claus Benjaminsen (Co-founder)
Investo Team:
Thor Birkmand
Website:
Sector:
Medtech
Status:
Current






​
Brainreader provides medical imaging software solutions used for identifying neurological disorders
including dementia and Alzheimer's disease. The first product, Neuroreader®, is a volumetric
brain assessment software . Neuroreader® processes the patient's MRI scans analyzing 45
relevant brain segments offering health care professionals better insight resulting in increased
patient outcome.
HQ:
Aalborg, Denmark

Founders and CEO:
Mads Fiig (CEO)
Investo Team:
Thor Birkmand
Website:
Sector:
Medtech
Status:
Current
News:
2019/04/17:
Investo Capital invests in Brainreader







Tentoma provides an innovative proprietary technology for packaging of industrial goods in PE wrapping film.
Tentoma's RoRo machines uses a patented horizontal stretching technology, with a documented capacity
to reduce PE film usage up to 50%. Further, for shrink wrapping solution, the RoRo packaging
machine may replace heat ovens which in turn reduces energy consumption and CO2 emissions
HQ:
Broager, Denmark
CEO:
Troels B. Mathiesen
Investo Team:
Jesper Jespersen
Website:
tentoma.com
Sector:
Industry 4.0

Status:
Current
News
2019/12/20:
Investo Capital invests in Tentoma







Create it REAL provides a proprietary software and electronics technology solution compliant with all 3D printers.
The solution enables smarter, faster, and more secure 3D printing.
The innovative technology enables high quality 3D print with up to 5 times faster printing
speed and by way of end to end encryption, protects intellectual property rights.
HQ:
Aalborg, Denmark
Founders & CEO:
Jacob M. Nissen (CEO)
Jeremie Pierre Gay (Founder and CTO)
Investo Team:
Jesper Jespersen
Website:
createitreal.com
Sector:
3D Print

Status:
Current







VentriJect has developed the innovative Seismofit solution for quick determination of cardiorespiratory fitness (VO2max) without physical exercise. The product consists of a small sensor which is attached to the chest, an app to control the sensor and an algorithm which interprets the recorded signal from the heart vibrations into a VO2max score.
HQ:
Copenhagen, Denmark
Founders & CEO:
Mikkel Kristiansen (CEO)
Co-founders:
Samuel Schmidt
Peter Samuelsen
Johannes J. Struijk
Peter Søgaard
Kasper Sørensen
Stig Visti Andersen
Investo Team:
Henrik Lundum
Website:
ventriject.com
Sector:
Medtech

Status:
Current







Nilroy has developed a range of innovative cooker hoods, all sharing an emphasis on a distinct design combined with low energy consumption through advanced air flow design implemented throughout the construction and design and applying proprietary and patented technology.
HQ:
Galten, Denmark
Founders & CEO:
Karsten Nielsen (CEO)
Mikkel N. Koch
Investo Team:
Henrik Lundum
Website:
nilroy.dk
Sector:
Consumer

Status:
Exit
News
2021/08/18:
Investo Capital invests in Nilroy

2022/10/07:
Investo Capital exits Nilroy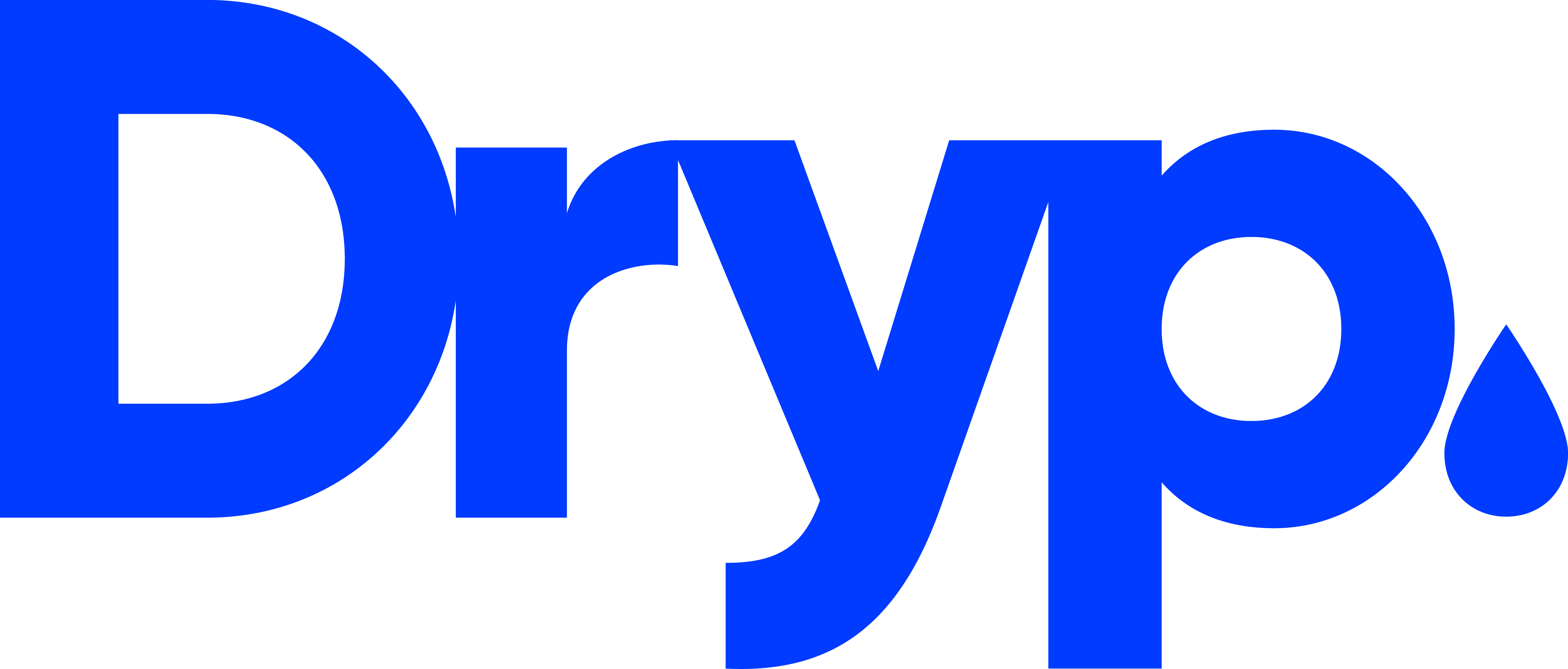 Dryp has developed and sells innovative hardware and software solutions for monitoring entire water infrastructures in real-time using a network of high resolution wireless sensors and a proprietary dashboard solution.. Predictive data-based control and decision advice is enabled by machine learning and pattern recognition, contributing to faster decision making and delivering the data platform for understanding the water infrastructure dynamics and better planning of the water infrastructure.
HQ:
Copenhagen, Denmark
Founders & CEO:
Peter Rasch (CEO)
Malte Skovby Ahm (Co-founder)
Investo Team:
Thor Birkmand
Website:
drypdata.com
Sector:
Water tech

Status:
Current
Contact
You can contact any member of our team by phone or e-mail, or please feel free to send us your pitch-deck here.